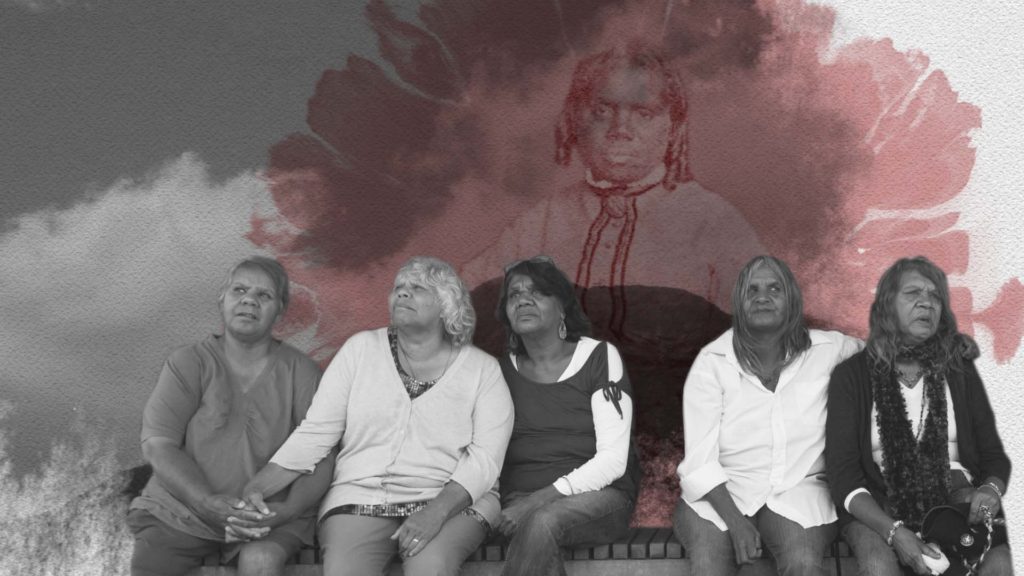 No Longer a Wandering Spirit
(Melbourne)
A short film by Sharon Huebner that tells the story of two Aboriginal family groups discovering the history of their ancestor Bessy Flowers, who in 1867 was sent away from her Albany home in Western Australia, never to return.
Credit for promo image:
(Left to Right) Regina Wilkinson, Phyllis Andy, Flo Hood, Amy Hood, Betty Hood (Bessy's Bryant descendants), Stirling Range, Western Australia, 2013.
Photograph © Sharon Huebner.