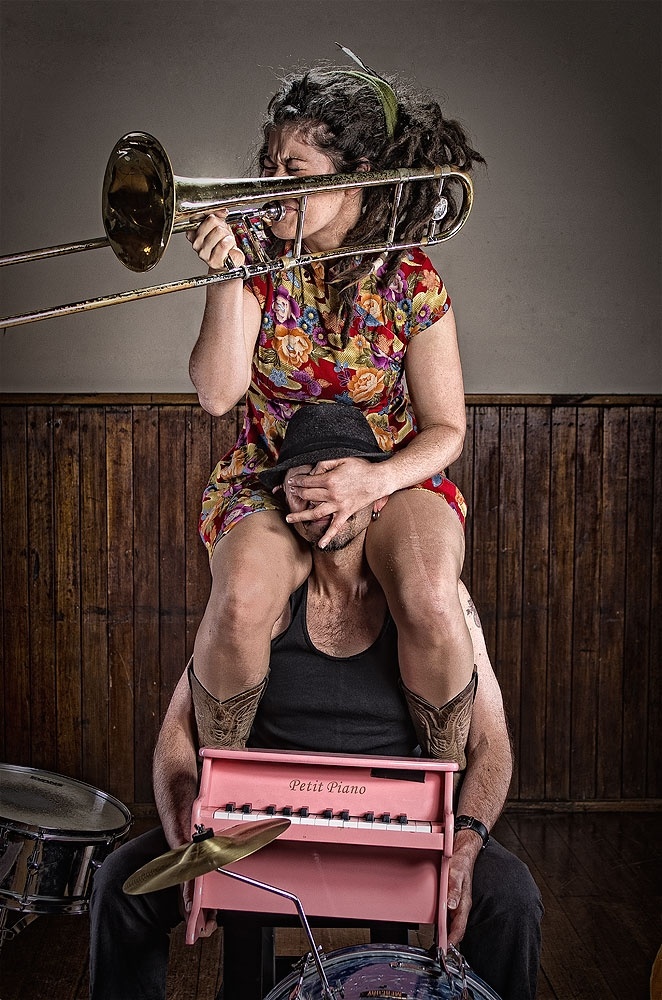 Lily and King
(Melbourne)
Lily and King are a quirky, musical junkyard from Melbourne. Their aim is to use all of their limbs for making music at the one time. Lily and King create rousingly catchy music that sits somewhere between a captivating 40's nightclub routine and the raw, rambunctious spirit of New Orleans street buskers.
Dixieland punk, sailor songs, weird carnie show tunes and the odd bit of curious pop, their music is joyful, beautiful and a bit dirty and wicked too. Their act is a lilting, luring, sensual haze of smoky opiate vocals that transport the captivated audience to a redly lit burlesque bar from the 1940s, where the smoke curled thickly in the air and people only ever drank whiskey.
With trombone, sweet and sassy vocals, toy piano, guitar, half a drum kit and an abundance of foot stomping, their melodies are infused with wild exuberance and joie de vivre – a Lily and King gig is a truly wild and joyful experience.