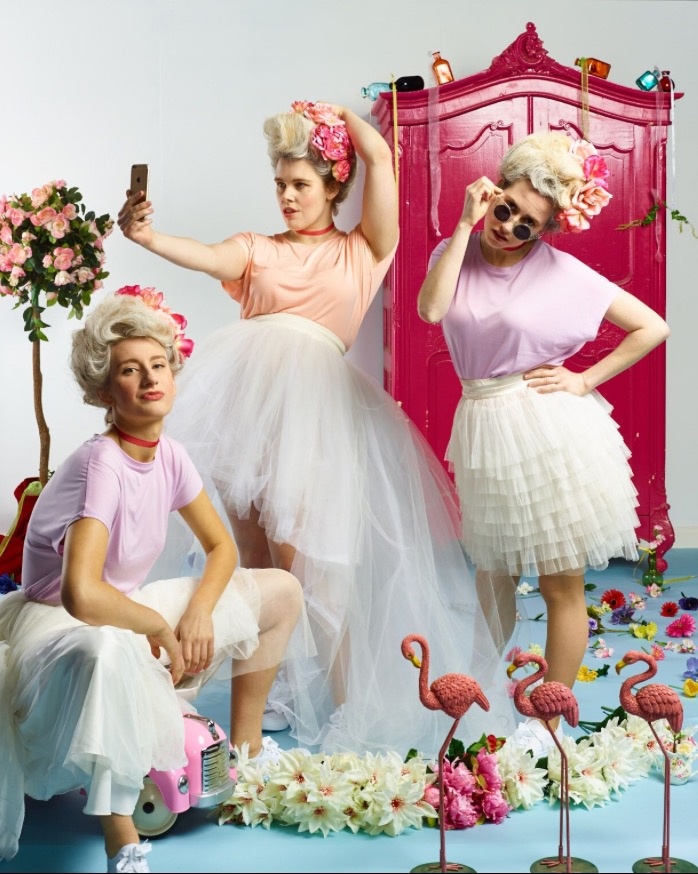 LadyCake
(Melbourne)
Marie Antoinette – teen icon, loving mother, draconian villain, murdered queen.
How easy is it to tear a woman from her throne?
LadyCake is a modern re-fashioning of the myths surrounding the infamous last queen of France – Marie Antoinette – who lived like a rock star against the backdrop of a blood-thirsty revolution.
An electrifying and darkly witty piece that sees a flamboyant collision between 18th century France and the modern day, LadyCake contends with the way speculation, gossip, assumption and physical criticism can cruelly undermine a woman.
Using Marie Antoinette as the leading lady, Three Birds Theatre dives into a colourful and captivating world of luxury, revolt and too much cake.