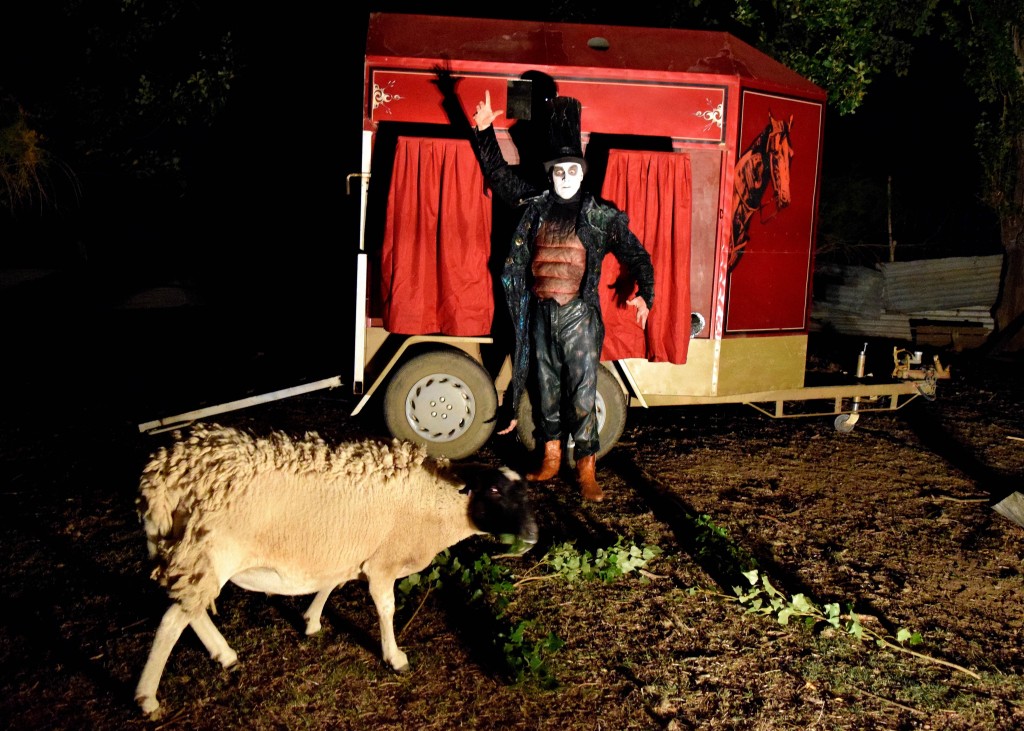 Nightmare
(Castlemaine)
Mixing side-show fun with spooky surrealism, Nightmare is an 8 minute experience performed to an audience of eight inside a horse float. Shepherded by a spine-chilling Usher, the audience are escorted up the ramp into a nightmarish world where golden skeletons pursue runaway tongues, puppets magically emerge, sensory thrills strum nerves and the audience are propelled towards an unforgettable ending……I dare you to enter.
Suitability: We don't recommend Nightmare for children under 8. There's nothing gory but some younger children find it scary.
Show Credits: Created by Such As They Are – Eliza-Jane Gilchrist & Mark Penzak. Sound: Jacques Soddell. Costume: Lulu Lala. Developed through Castlemaine State Festival.