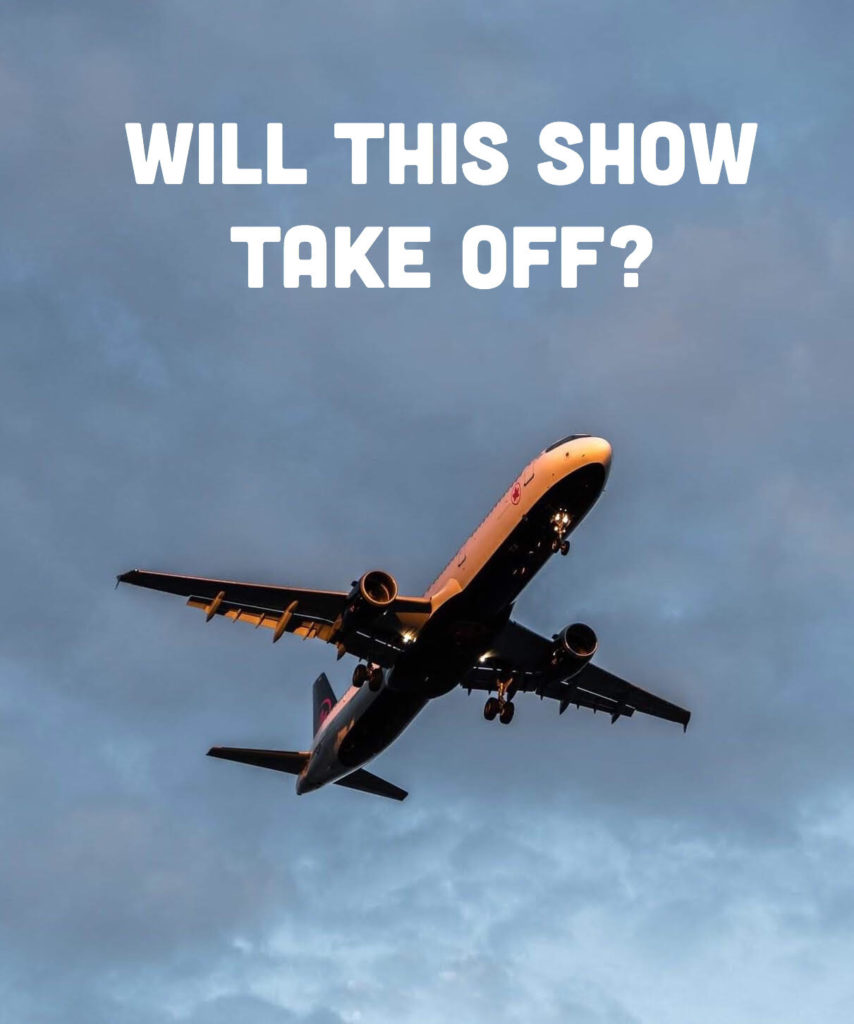 Will This Show Take Off?
(Melbourne)
Welcome aboard Australia's top regional airline; Desert Destiny 727!
Three of our nation's finest flight attendants will lead you on a glorious 60 minute ride-in-the-sky to tourist hotspot; Wombat Bottom Creek.
About to clock their thousandth flight, this devoted and delusional trio have dreams of making it all the way to the top. Maybe they'll finally have enough points for their silver wings. Maybe they'll rise up the ranks to be co-pilot. Maybe, just maybe, they'll reach the First Class International Circuit.
Yet the bold and brazen three encounter more turbulence than they bargained for onboard this red-eye flight – and what chaos ensues when Captain Bruce mysteriously refuses to land the plane?
There will be a line for the toilet.
There will be complimentary snacks.
There will be musical entertainment.
And please remember: The year is 1973.
Three Birds Theatre's previous hit shows Three Birds One Cock and LadyCake have had Natimuk audiences hooked, and the Birds are back with the premiere of their hilarious new comedy, Will This Show Take Off?
Written, directed and performed by Candace Miles, Madelaine Nunn and Anna Rodway
Technical design by Russell Goldsmith
Costume design by Lynda Gray
Produced by Three Birds Theatre