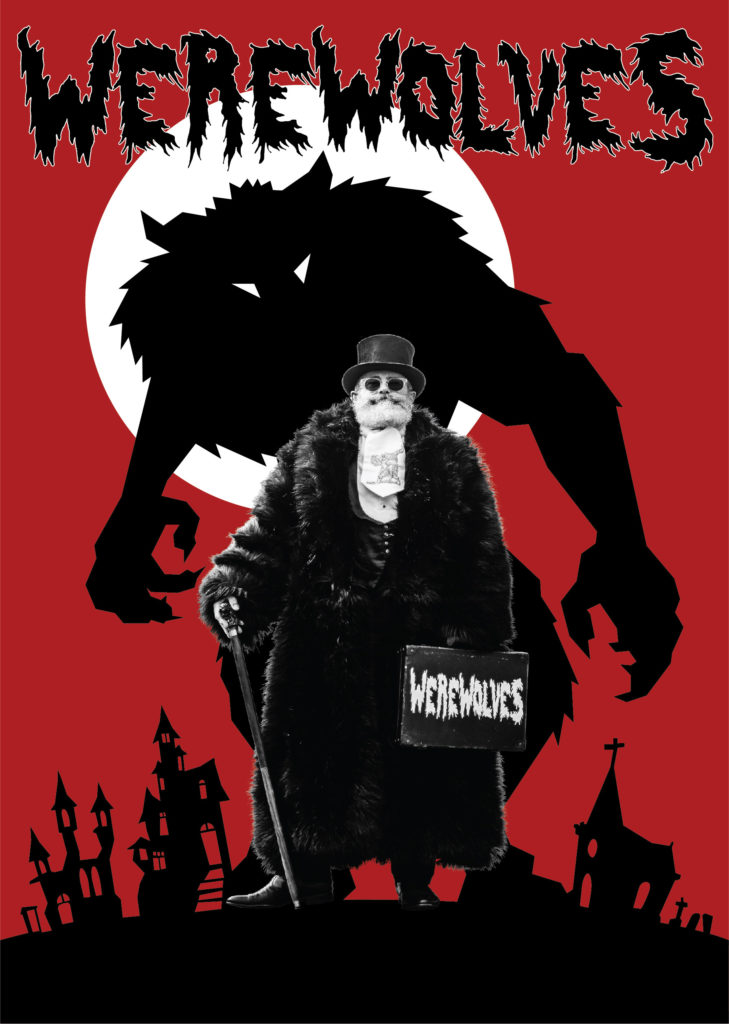 Werewolves
**SORRY – BOOKED OUT**
The immersive role-playing game Werewolves was once again the undisputed, sell-out hit of the 2018 Adelaide and Edinburgh Fringe and now it's set to sink its fangs into Nati Frinj Biennale 2019 audiences.
As night falls on the town of Millers Hollow, there's trouble afoot and werewolves are stalking the innocent villagers. As each morning breaks, the death toll rises and it's up to the villagers to try and find the werewolves lurking in plain sight among them.
In this immersive game of accusation, deceit and fun, an intimate room full of strangers are each given a card with their role and pitted against each other as they try to work together to weed out the werewolves and avoid lynching their own.
Is the person sitting across from you telling the truth? Are they a villager as they claim to be? Are they avoiding eye contact?
Or are you being played and about to become the next corpse on the pile?
Expert game master Nick Phillips creates a dramatic sense of unease as he leads players through this cat and mouse game, calmly informing players of the latest victim of the werewolves' wrath.
Werewolves is a fantastic initiation for those unfamiliar with role-playing games and for those who are more experienced, it promises to be a thrilling evening of carnage.
2018 Adelaide Fringe – Weekly Award Winner
The Curtain Up Show – 5 Stars – "This is brilliant"
Voice Mag UK – 5 Stars – "Phillips' storytelling is superb"
The Advertiser – 4.5 Stars – "So much fun, I just wanted to
play again and again and again!"
Broadway World – 4 Stars – "A late night cult hit"
Glam Adelaide – 4Stars – "You're sure to lycan it a lot"
Up Side News – 4 Stars – "The world Mr Phillips weaves, and the calm omnipotent nature with which he delivers you to your fate is surely admirable by even Hades' ferryman, Charon standards."
Nick Phillips is a graphic designer and visual artist with clients and works around the world. Werewolves was developed as a show for Adelaide Fringe in 2017 and has performed sell out shows in both Adelaide and Edinburgh Fringe's. Nick also performed Werewolves at Australia House in London for Tourism Australia.
The show is suitable for 10 years and upwards.