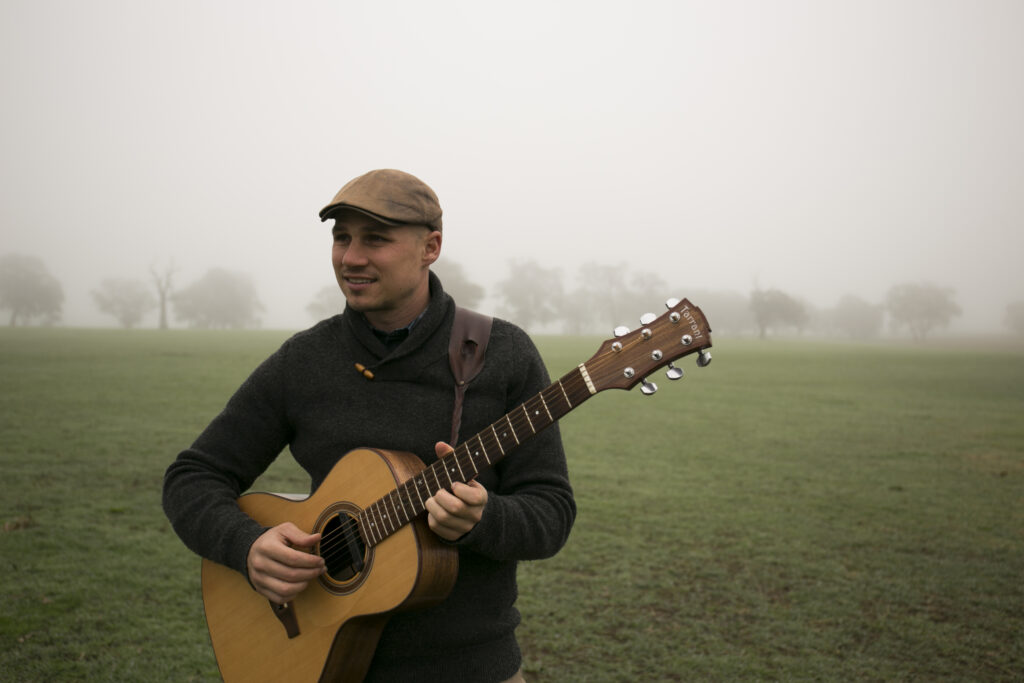 Todd Cook
Todd's emotive lyrics, earthy tones and raw appeal connect to a wide variety of listeners. His songs float from intricate folk fingerpicking styles to driving rhythms that stir the soul. His stories of Australian landscapes and people are accompanied with mesmerising instrumentation and a depth that always engages and entertains.
​Todd Cook has four studio releases; 'So Long' (2008), 'Hunting Ground' (2010), Brilliant Green (2012) and The Silent Boat (2018). Drawing inspiration from both the lush green fields of Gippsland where he grew up, and the rich, remote areas of the Northern Territory and recently the ancient streets of Edinburgh. Each song reveals a meeting place for sounds, techniques and lyrics that connect north to south, remote to mainstream, and traditional to contemporary. His music takes the audience on a journey from dark turbulent songs, witnessed first-hand when Todd was living in a remote Northern Territory community, to lively acoustics of joy and celebration.
"There are some great songs off this album." Sarah Howells JJJ Australia.
​ "Gorgeous pure tones," Three Weeks Edinburgh
​All of Todd's releases have been well received with wide airplay on national radio Triple Js- "Roots n All", Community stations such as; P.B.S Roots of Rhythm, Gippsland FM, and Internationally on ABC (Scotland), Cross Blues (France), and Radio Vilafant- (Spain). Todd has cut his teeth on some of the best live music venues in Melbourne with headline shows at the Evelyn (Brunswick) and The Espy (St. Kilda). He has also played at long list of festivals around Australia including Yackandandah Folk Festival,(2011) Mt Beauty Music Muster (2014, 2011), Boolarra Folk Festival (2014, 2010), Natimuk Frinj (2013, 2009) and The Mornington RAW Music Festival (2012) that feature some of the best artists in Australia.
​'Brilliant Green', Todd Cook's third release is a collaboration between local artists and musicians, it reflects the story of recovery after the Black Saturday fires, which effected so many people in the local area. Teaming up with poet Rodney Williams, musicians Dave Cuthbertson (The Animators) and Ben Franz (The Waifs). Todd has created a track that vividly describes an inspiring image of re-growth and hope. The E.P consists of 4 tracks, recorded, mixed and mastered by David Cuthbertson at Sound Farm studios Drouin. All songs feature Todd's unique hand built Tarrant guitar as the vehicle for his open guitar style finger picking.
​Fire been all around, Fire Left no sound
Fire takes what it needs, black charcoal and brilliant green.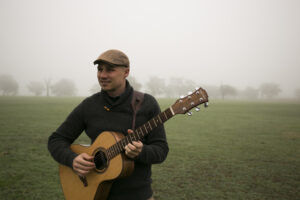 During 2012/2013 Todd was based in the U.K taking his music to a wider audience. He performed in the 2012 and 2013 Edinburgh Fringe Festival where he received four stars for his solo show. He has also played headline shows at the Crescent Arts Centre (Belfast, Northern Ireland), The Galway Fringe Festival (Galway, Ireland), Ribfest2013 (Madrid, Spain), Flummoxed Music Festival (South East England), Jocktoberfest (Inverness, Scotland) as well as performing at some iconic venues in London, such as the Half Moon Putney and 12 Bar Club Soho. Each venue he has performed in has seen people moved by the depth of his writing and his outstanding instrumentation.