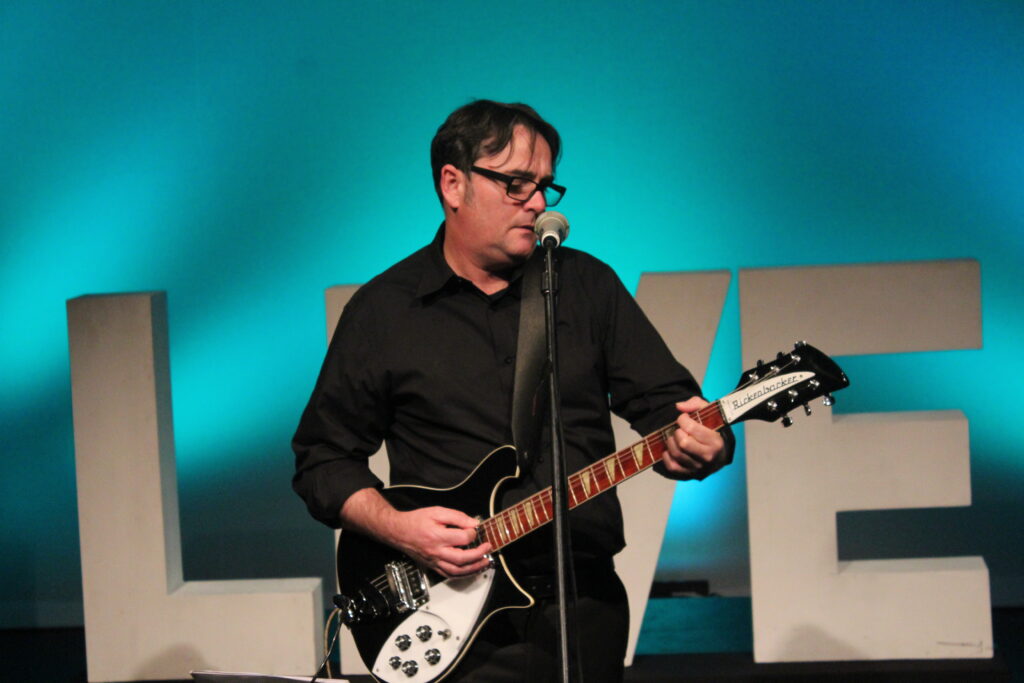 Tim Hudspith – Goldentone
Goldentone began in 1998 as a song-writing project for critically acclaimed, and award nominated, singer, songwriter and guitarist Tim Hudspith. Tim has fronted many bands over the past 35 years including Death Valley PTA, Colourwheel and The Low-Fi Cowboys.
Live performance highlights for Tim include playing the 1994 Big Day Out (on the same stage as Bjork and The Breeders) and supports for The Stone Roses, Ed Kuepper (three times), The Go-Betweens, The Church, Conway Savage (from Nick Cave and the Bad Seeds), Steve Lucas (from X), Mark Seymour (from Hunters and Collectors) and Dave Graney (twice).
Tim has released 21 CDs and his project Goldentone has released eleven disks in the form of two limited edition trilogies, a 24-track double album called Honey Coloured Sky and the Blood Red Earth, an EP titled Skeletons, a 12 track LP called Fall from Grace, a nine track LP called Cautionary Tales and now an eleven track album called The Taste of Honey. Tim has had airplay on the community radio network all over Australia plus spins on ABC Radio and Triple J. He has had substantial airplay in New Zealand and spins in Europe and the USA.
Music critics suggest Tim conjures up "images of dark whiskey bars" and performs "heartfelt songs that deal with emotional loss, broken relationships and yearning". He creates "a mood that is sensitive, intense and graceful". The "overall vibe is downbeat" but the songs suggest a "startling beauty and atmosphere of sincerity".
Musical influences include The Velvet Underground, Nick Cave and The Bad Seeds, The Church, The Triffids, Died Pretty, The Go-Betweens, Ed Kuepper, Roland S. Howard, Mazzy Star, Nick Drake, Joy Division, The Smiths and many more.
Web site: http://goldentone1.bandcamp.com/