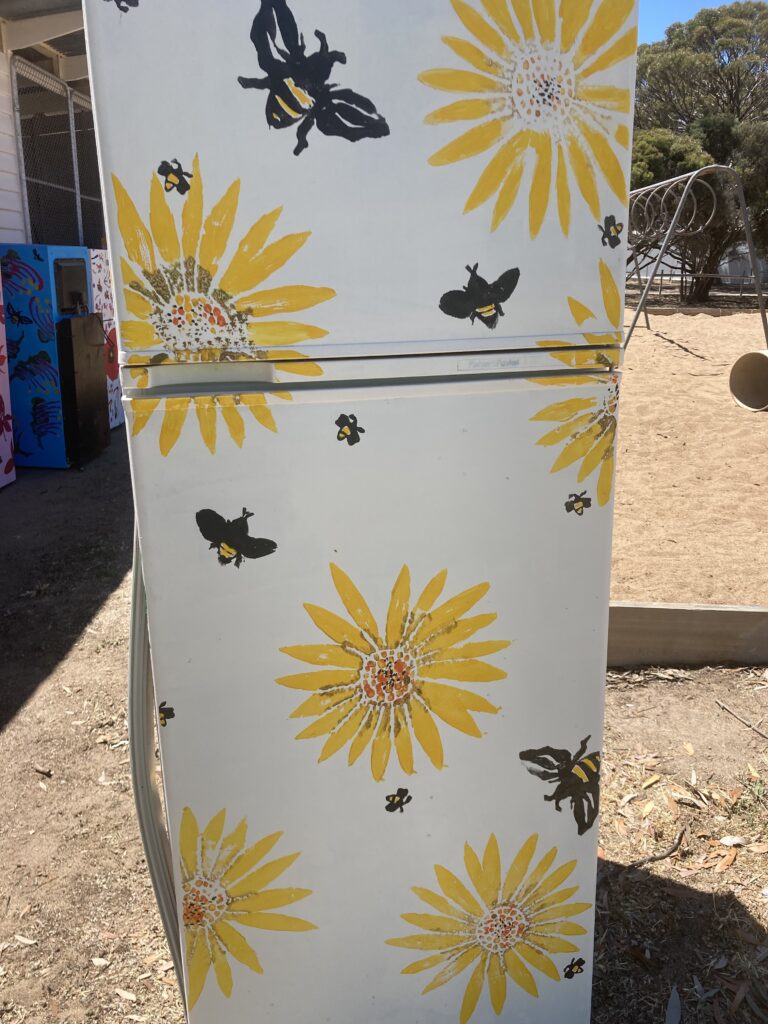 The Nati FRIJ project
Check out all the colourful fridges around town signposting Nati Frinj venues.
They were designed and decorated by students from Nati Primary School and community members under the direction of the Pitcha Makin Fellas and inspired by images of local native flora from Steffen Schultz's book Gariwerd Colours.
Spot the ones with QR codes, download the eyejack app, then using your phone camera scan the code to animate them – augmented reality by Hannah French.
Why FRIJs? Old fridges are objects often repurposed in a farming context. They are also a symbol of consumerism and issues with recycling/sustainability. Decorating them with images of native flora highlights what is in danger of being destroyed by the impact of consumerism on the environment.
The Pitcha Makin Fellas are a deadly mob of independent people who are passionate about community and culture. They come together on a regular basis to write and paint. The Fellas are Ted Laxton, Adrian (Louie) Rigney, Trudy Edgeley and Thomas Marks.
In 8 years they have established a position at the forefront of Indigenous art in Victoria, incorporating Fine Art, Multi-media Projection, book production and the development of a program of educational workshops.
The Nati FRIJ project was devised and produced by Verity Higgins assisted by local producer/artist Mary French and funded by the Regional Arts Fund through Regional Arts Victoria.  Thanks to Natimuk Primary School and Steffen Schultz.