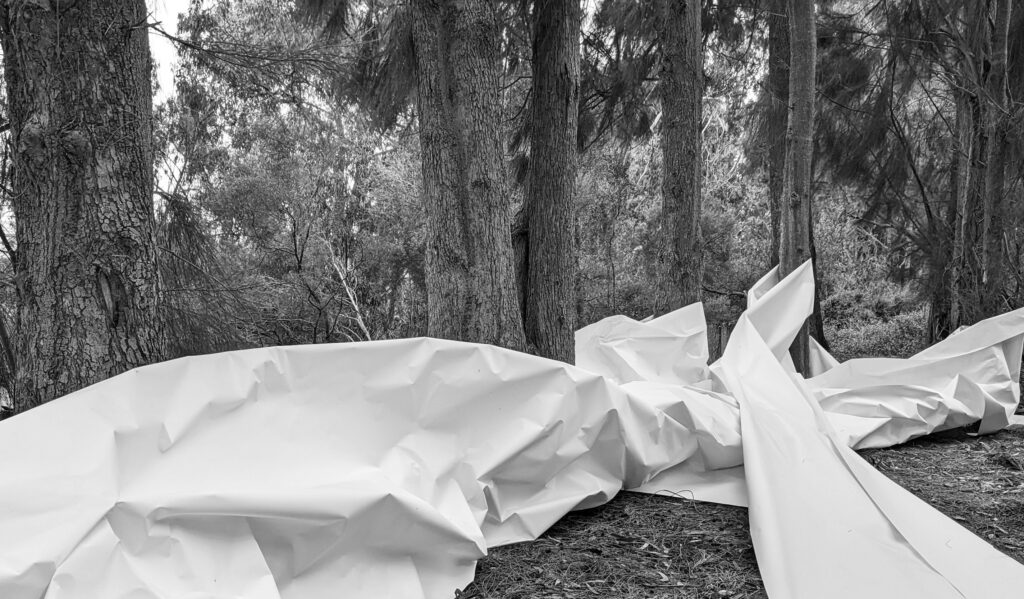 Surge
Bridget
 Hillebrand is a Melbourne based visual artist working  across mediums including print, video, art objects and installations. Her recent projects explore the links between the experience of place, belonging and the impact of cultural histories on the landscape.  Her work has been acknowledged in a number of art awards including winner of the 2021 Experimental Print Prize, Castlemaine Art Museum. Her previous installation 'Floodines' at the Nati Frinj 2017 was exhibited in Cantabria, Spain in 2018. 
Bridget
 completed her PhD by studio research at Monash University and is represented in numerous major public collections in Australia and internationally, including the National Gallery of Australia and the Art Gallery of NSW, University of West England, Bristol, UK and Chiang Mai Contemporary Art Museum, Thailand.
'Surge' is her new installation for the frinj. The rocky escarpments of Mt Arapiles were once part of ancient sea cliffs surrounded by a vast inland sea. 'Surge' reimagines the ancient sea is here again sweeping over the landscape and lapping against ancient sea stacks. The dramatic site specific installation reflects on the changing ecology of oceans and river systems while exploring the physicality, translucency and allure of paper.