Styckx Theatre – Playground
Styckx Theatre Playground…. a symphony of sound, a playground of possibility and home of Mr Styckx and his bamboo world, inspiring awe and delight through a series of completely new theatre experiences made by the Natimuk community and Y Space through a process of exploring, experimenting, learning and co-creating together.
Based on an epic Styckx poem that has emerged through the development process, this fourth development of Styckx Theatre at Nati Frinj Biennale focuses on the structure as playground.
Key to this exploration is the engagement of a regional community in exciting co-creation workshops that experiment with the structure as playground concept, while also building skills in aerial, circus, physical theatre, music and bamboo construction.
All this energy and endeavour is captured in the three different half hour community performance studies
1) X- the study of Now and Then
2) Y- the study of Up and Down
3) Z- the study of Here and There.
Each Axis of this playground, X,Y, Z combine…
Measuring Time and Space and Gravity;
All essential elements to a playgrounds good design
Where actions' driving function is the key.
Bring your own chair, blanket and warm clothes.
Styckx Theatre Playground would like to acknowledge the Traditional Owners on the land on which we a creating this work. The Wotjobaluk, Jaadwa, Jadawadjali, Wergaia and Jupagulk peoples and we pay our respects to their Elders past, present and emerging.
This project is dedicated to Simon Barley of Bambuco and designer of Styckx Theatre and Erik Pootjes – Y Space key collaborators and Styckx Theatre.
Styckx Theatre is presented and supported by:
Styckx Theatre Workshop programme is supported by Clack McClure through Australian Communities Foundation and Natimuk Primary School.
Thank you to our Styckx Bamboo donors through Australian Cultural Fund.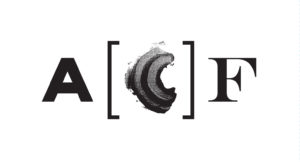 Thank you to Flynn Hogan – Bambuco Estate, Roy B Hoskins Engineering, Joe Toohey – Regional Arts Victoria, Kate Finnerty and Hannah French (Nati Frinj), Natimuk Primary School staff, students and community including Stacey and the mowing! Also Arapiles Mountain Shop, Southern Testing Laboratories, Margaret Kent and family and Charee Smith.