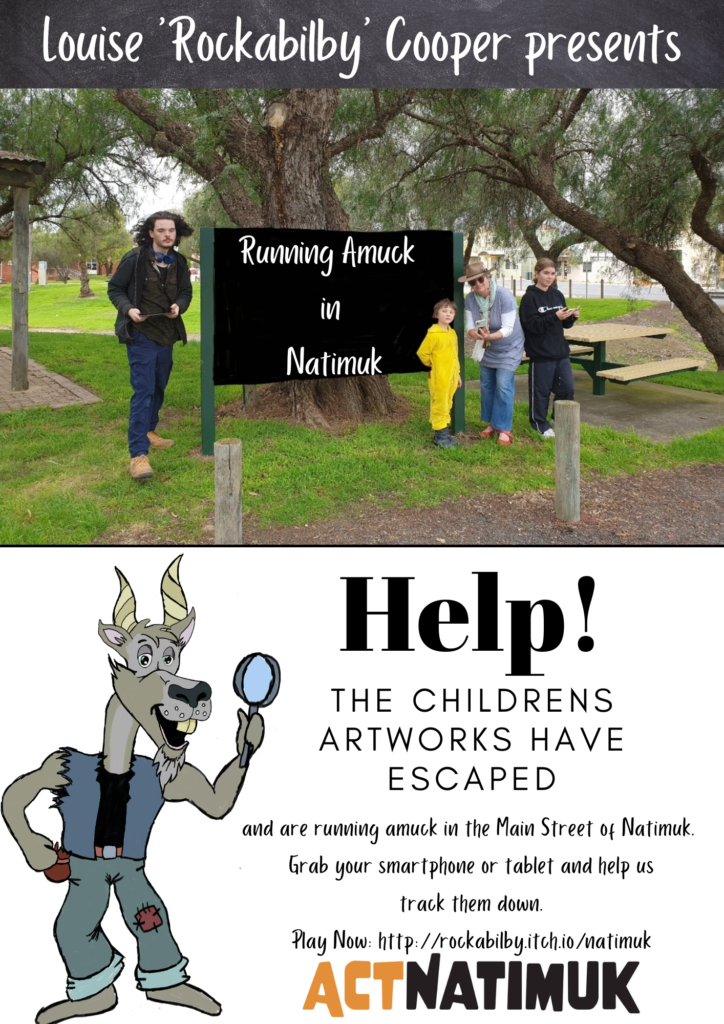 Running Amuck in Natimuk
Experimenting with a blend of paper puppets, stop motion animation, augmented reality, postcards, community arts, geocaching and projection; Louise Cooper will create animated stories based on Natimuk's people, places, street art and history.
Running Amuck in Natimuk is a geolocated Augmented Reality art game similar to Pokemon Go. It was developed through community arts project Natimuk Street Art Comes to Life where Louise Cooper, installed art caches in the main street of Natimuk exploring how we can engage in community arts despite social and geographic isolation. In 2021, children had the opportunity to contribute through making paper flowers which were animated as a gARden for last year's Nati Frinj Trim and have been repurposed as rewards in the game for correct town trivia answers.  These are then able to be traded in the game for potions and coffees. In 2022, local art teacher, Mary French, took sketchbooks from the artcaches into Natimuk primary school to ensure that all the children had an opportunity to contribute. It is these drawings that have escaped from their sketchbooks and are running amuck in Natimuk.