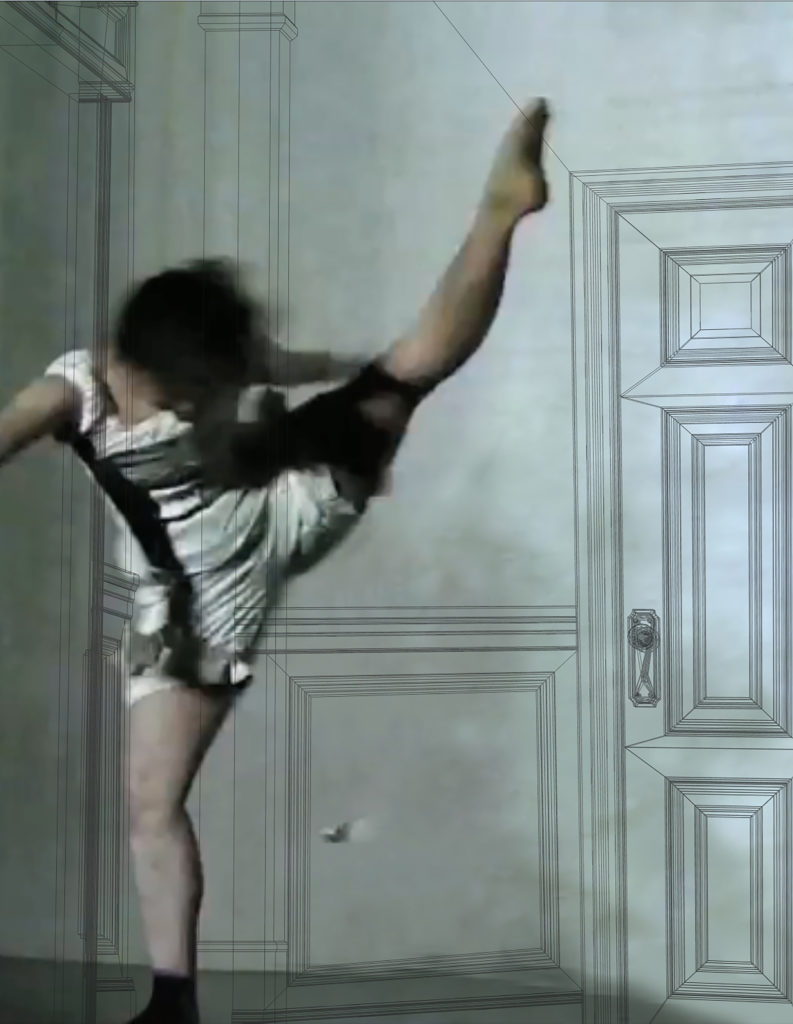 Parallax
Beckwith is animation designer, choregrapher and performer in this tech-savvy piece, which uses stereoscopic projections and 3D glasses to take dance into a very digital world – Chloe Smethurst The Age
**SORRY – BOOKED OUT**
Parallax is a daring dance and digital technology experience by one of Australia's most innovative performance artists. This live contemporary dance and animation show is set within virtual computer generated environments and transforms what is possible with illusions that are dazzling.
A woman drinks a green drink, the hallway she is standing in becomes a portal. She is transported through a series of abstract environments where imagery appears to interact with her and the audience. Each world she enters is different, sometimes foreboding, sometimes wondrous.
This one-woman show combines 3D imagery that projects out from the screen with live dance performance. The audience feels like they can reach out and touch the animation floating in space. This immersive show takes the audience on a journey to new digital worlds.
Beckwith has both choreographed the dance, and animated the visuals. The show emerged from her PhD research, which focused on developing 3D illusions for theatre. Based on discoveries in neuroscience, the animation activates your visual motor system and packs a powerful theatrical punch.
DR MEGAN BECKWITH
CHOREOGRAPHER, ANIMATOR, PERFORMER
BECKWITH is a transmedia artist who combines dance and digital media. Her practice explores the intersection of physicality and technology through the figure of the post-human cyborg. Beckwith combines her dance performance with technologies such as stereoscopic 3D illusions, motion capture, virtual and augmented reality.
She creates performance installations that combine the body and 3D animation in a process that layers one over the other, re-working the human figure into new forms that both fascinate and horrify. The Age newspaper described Beckwith as a "trailblazer" and in a review of her performance work 'Parallax' described how "the projections are manifestations of desires and nightmares that leap into the audience."
Sound Design
DR JACQUES SODDELL
Presented by Horsham Town Hall
Parallax was a recipient of the Gas Works Arts Park Small Gems Commission (2018)