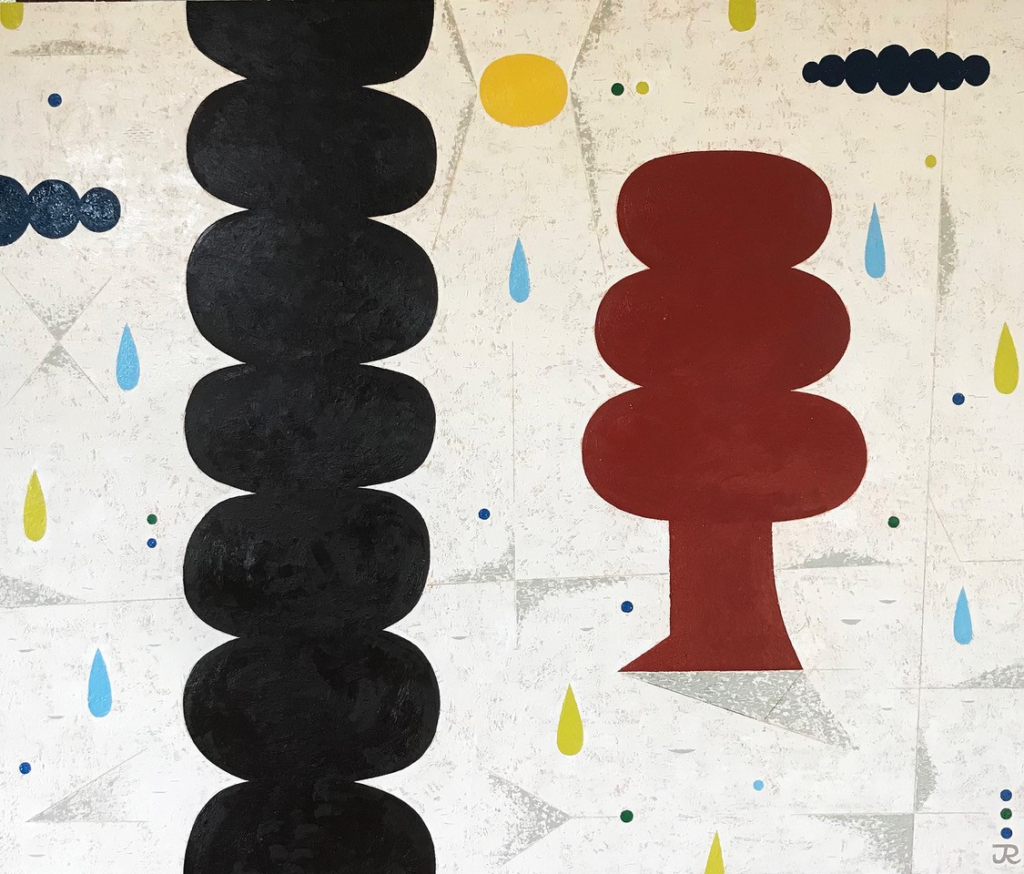 JEFF RAGLUS Exhibition
'DEPTH OF FIELD' at GOAT GALLERY NATIMUK  . 
This is Jeff Raglus's first art show in Natimuk , even though musically he has been involved with Nati Frinj for a decade or more!
Jeff is one of a unique group of contemporary artists who divide their practice equally between music and the visual arts. Encompassing all that is pop, Jeff's work constantly blurs the boundaries between fine and graphic art.
He has worked for Mambo, Swatch Watches, The Arena Theatre company, Ansett Airlines and many more . He has designed numerous album covers, released 4 children books, made hundreds of poster and T Shirt prints, and has had regular exhibitions every year since 1989. Musically he has toured, played, recorded and released albums with The Bachelors From Prague, The Black Sorrows, The Beachniks, The Feeling Groovies, Fogg, Rebecca Barnard, Ross McLennan, his own solo project and more recently Victoriana Gaye.
His playful art style sometimes has a mid century vibe, but not one to succumb to retro nostalgia, Jeff always provides something new and fresh. He describes his art as 'Surf/Folk/Pop'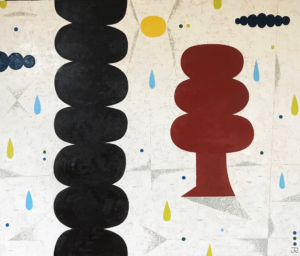 BLACK BUSH – BROWN BUSH oil on birch ply 2022