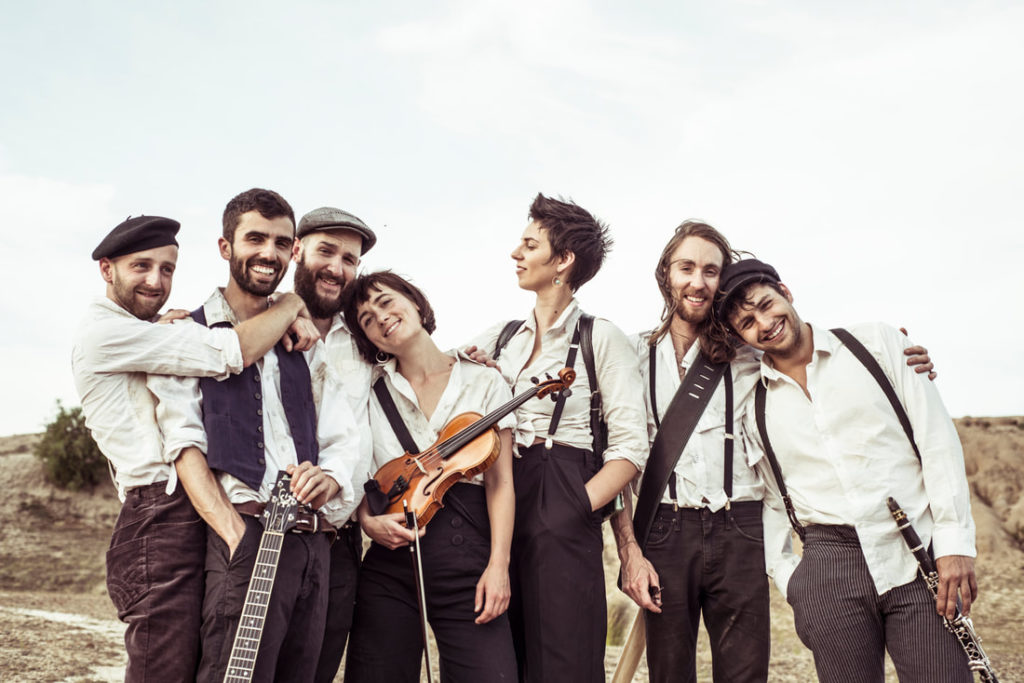 Hello Tut Tut
(Melbourne)
Hello Tut Tut fuse the exciting musical world of gypsy, balkan, klezmer and latin to create an entirely original form of world dance music!
Having played a diverse range of festivals such Rainbow Serpent, Luminate(NZ), Falls Festival and Illawarra Folk Festival they're rapidly building a reputation as one of Australias most exciting new dance bands. sweet tunes.
Check them out at the Final Frinj Fling.