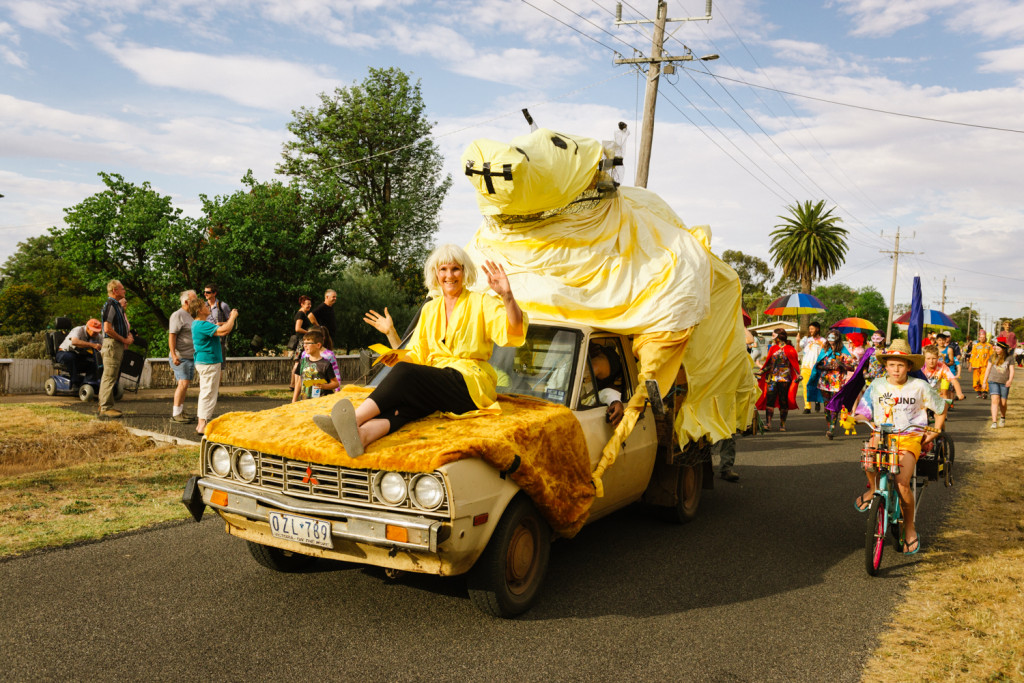 Hay and Thespian Parade
Oh yeah, the Frinj could not start without the ever popular Natimuk Hay and Thespian Mardi Gras Parade.
Prizes in previous years have been……….Loudest, most outrageous Boys Prize, Just as outrageous (if not more so) Girls Prize, Age and Maturity Out the Window Prize and special acknowledgement of Best Parade Pacer.
So, if that's not enough to get you trying on various costumes in the privacy of your own home I don't know what is!