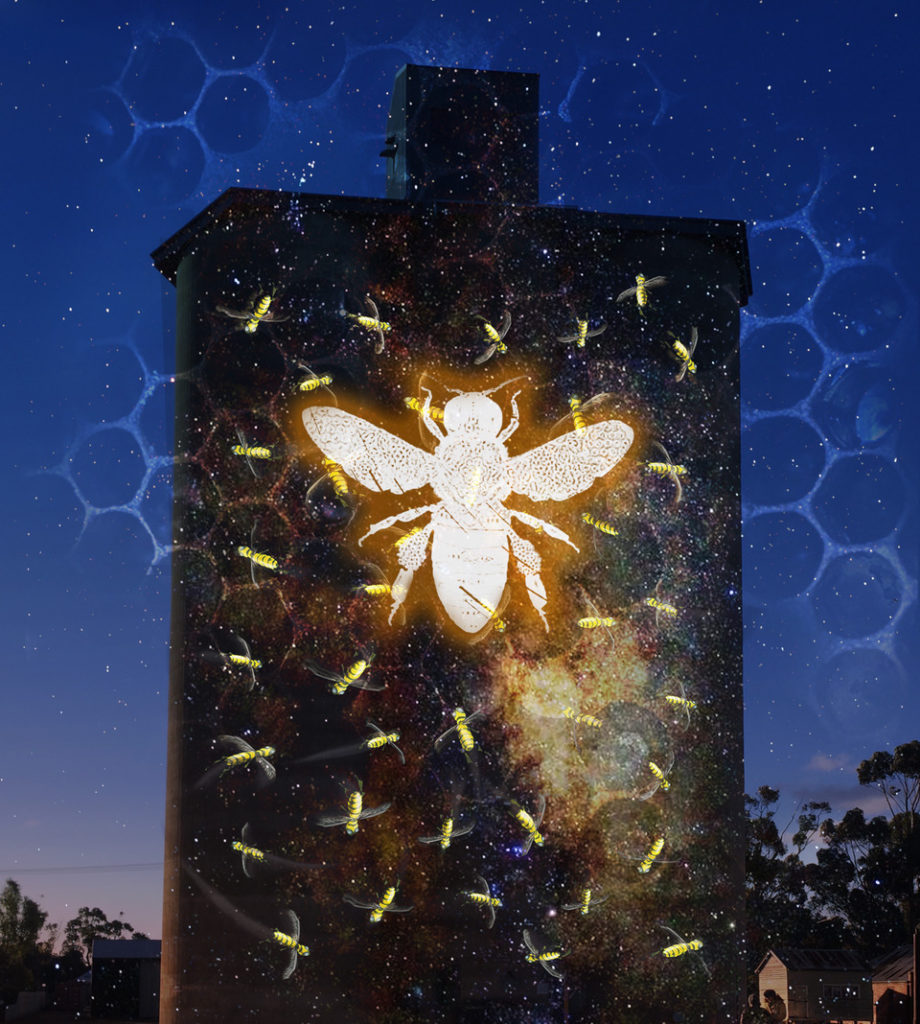 Bee-Sharp Honeybee
Sunwrae is, without question, Australia's best kept secret… The music paints every style, every influence, in complete, organic harmony – The Silent Ballet
Bee-Sharp Honeybee (World Premiere) is a journey through the secret life of bees, featuring a live string orchestra (Sunwrae), synchronised with animated film, and a live hive of honeybees. Developed from extensive research of rhythm, pitch, and waggle dance patterns, Bee-Sharp Honeybee magnifies the subtle intricacies of the beehive, symphony-style. The-making-of is featured in a short documentary film by Deacon Warner (USA), which has toured international environmental film festivals.
Sunwrae features some of the finest musicians from Australia, hand-picked for their individual musicianship and expertise. Directed by Rae Howell, Sunwrae captivate audiences with hypnotic music textured with persuasive rhythms, improvisation and lush melodic lines, crossing the boundaries of classical, jazz and contemporary cinematic music with surprising immediacy and vibrancy.
Rae Howell is a composer and multi-instrumentalist. Founding director of Sunwrae, she works internationally for film, theatre, dance, concert hall, gallery installations and multimedia projects. Represented by the Australian Music Centre, Howell has performed for Royalty in London, and at festivals and concerts globally, and has produced a large catalogue of original music albums, sheet music publications, collaborative recordings and sound designs. Rae's fellowships and awards include an UNESCO Aschberg Bursary, a Finzi Trust Scholarship, Guildhall Trust Scholarship, the Eric Stokes Award, and Composer in Residence programs in USA, Canada, South America, West Africa, Europe, Palestine, Vietnam, and Australia. More info: raehowell.me
Produced by Sunwrae. Music by Rae Howell. Bees by Mother Nature.
This project has been supported by:
Creative Victoria
APRA AMCOS Art Music Fund
The Finzi Trust
The Pollination Project
Sunwrae
Eric Stokes Trust
Thank you to:
Millay Colony for the Arts
Kimmel Harding Nelson Center for the Arts
Jacky Winter Gardens
Deacon & Jenny Warner
UMN Bee Research Lab