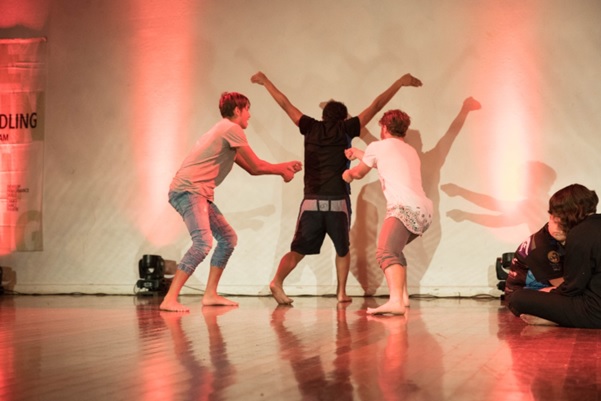 Bangarra Youth Program
Bangarra Youth Program Team, and students across Wimmera schools of Aboriginal and Torres Strait Islander descent present 2 short choreographic works which have culminated from a week of workshops held at Horsham College.  This engagement of students across Wimmera schools is being organised by the Koorie Education Support Office.
Artefacts – Taking a look at the artefacts of clapsticks, digging sticks, Boomerangs, and Coolamons and how they are now called artefacts, but for our people they were everyday tools we needed and used.
Elemen ts – Earth, Water, Fire and Air, – exploring the 4 elements and how they influence our lives and how we need them to survive.