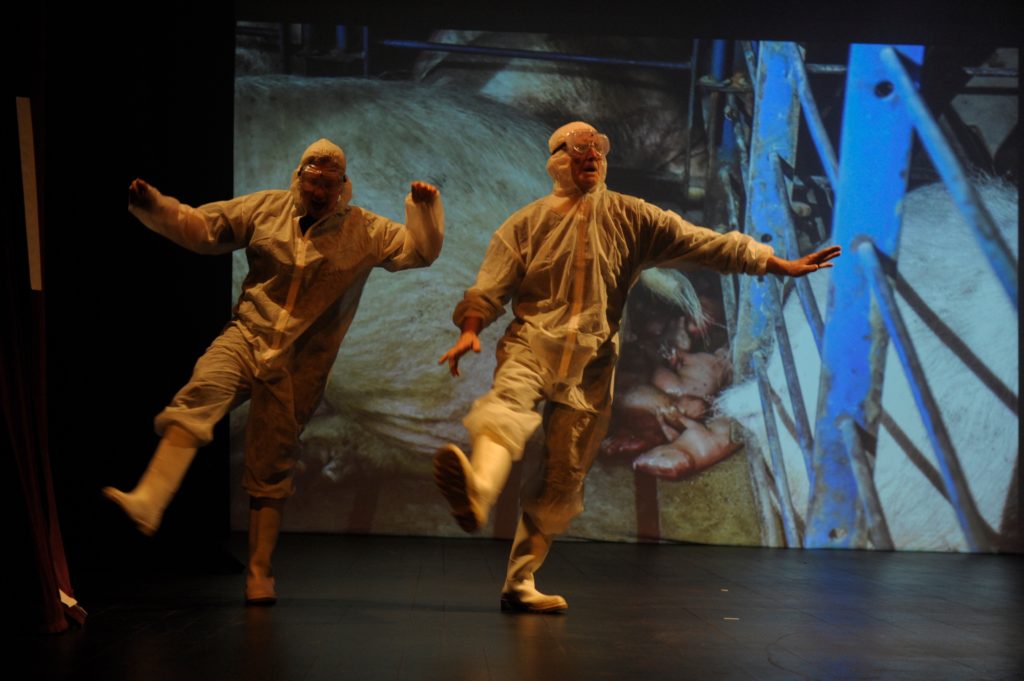 Abattoir Noir
A wildly entertaining cabaret-style exposé of the cruel practices inherent in the meat industry. Based on the testimonies of workers in that industry, shaped into a relentless rhythmic text by author Kenneth MacLeod.
Audiences say "Infuriating, sad, numbing, funny, shocking…ethically confronting but doesn't ever forget to entertain. Plenty of food for thought!"; "Moments of crystalline beauty juxtaposed against a relentless script, pounding onwards like a conveyor belt into the depths of Hell."; "The Red Room: a strong, lateral and DIY aesthetic meets true artistic commitment and the highest levels of technical expertise" Jane Crawley, Creative Victoria.
'Abattoir Noir' is performed by Kenneth MacLeod, Stephen Mitchell, Clare Shamier and Kate Stones.
Ages 15+