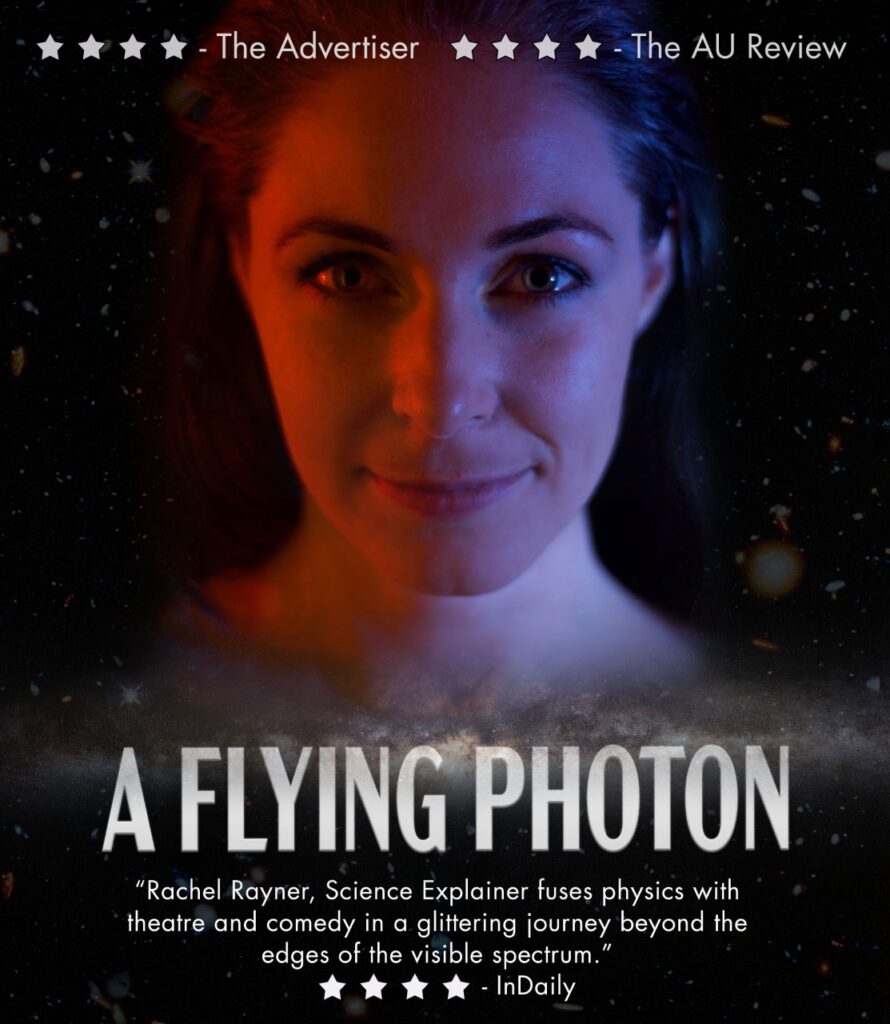 A Flying Photon – Rachel Rayner
Go on a glittering and whimsical journey to meet everyone's favourite object in the universe, even if you haven't heard of it: the tiny, tiny photon. Through humour, sequins and stars, uncover a bizarre piece of quantum mechanics which brings us both a sunset and the internet.
Science show meets fringe show in this amalgamated mess of comedy and quantum. There will be experiments, poetry, and a deep dive into some of the best features in the cosmos, including our wonderfully radiating selves.
This is science that sparkles on all levels – from the heliosphere to our own lithosphere – that will have you celebrating colours of light you've never seen.
Just be ready for all the puns. This is enlightening light entertainment after all!
"Humorous and factual, with moments of genuine wonder." – the AU Review
This show won the Adelaide Fringe Festival's Science at the Fringe Award