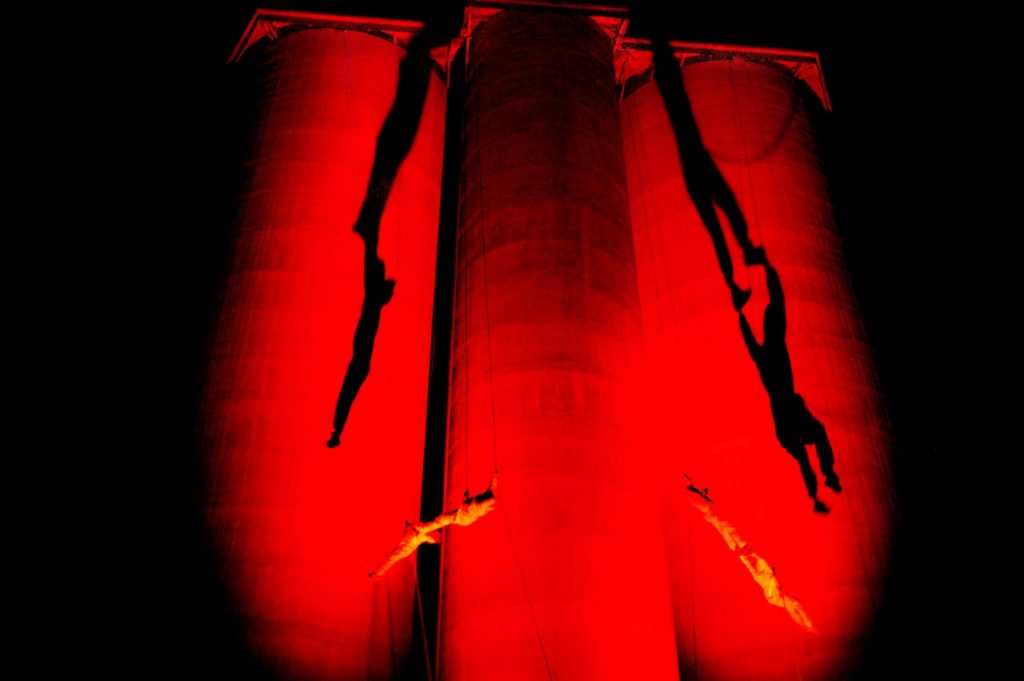 Dusk
(Natimuk)
Three spectacular outdoor Silo performances that change each evening to reflect the day that was at the Nati Frinj Biennale, 3-5 November 2017.
Aerialists and circus theatre, interactive projections, live interviews with the moon, light paintings, community photography, musicians, poetry, shadow play and mystery elements plucked daily from the festival, all combine to become a nightly reflection that captures and celebrates the experience of the Nati Frinj Biennale
Y Space Producer/Director Jillian Pearce will lead a collaborative team of local artists Dave Jones, Mary French and Greg Pritchard, Clunes based Asking for Trouble, Canadian based Aeriosa Performers Julia Carr and Abby Watkins and you!
Dusk is supported by the Victorian Government through Creative Victoria.